Thursday, April 20, 2006
Kottras?
The BayBears are on fire tonight. Ciriaco just hit a HR to make it 6-1 in the 7th. The Bears pitching staff has given up only 2 hits so far.
Here is the picture of George Kottaras's profile on the rinky-dink scoreboard: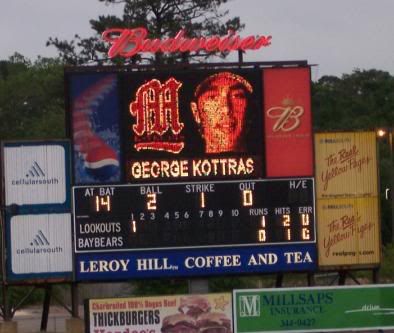 (They are missing an "A" in between the T and R)
In the first game of the season, George's jersey was even misspelled. In a different way! The back of his jersey read "Kottares"